Jelle van der Haak MBA CPIM
More than 20 years of Logistics and Supply Chain Management Experience at Operational, Tactical, and Strategical levels
Education and Professional Focus
Transport and Automotive – advanced Supply Chain Management applicable to any other industry
Independent Consultant since January 2020
PhD on Holistic Supply Chain Management: in progress with the University of Gießen, Germany
MBA at the University of Porthsmouth, United Kingdom
Bachelor degree on Logistics at the University of Rotterdam, the Netherlands
Certified Production and Inventory Manager (CPIM)
Certified Six Sigma Blackbelt
Certified Lean Manager
Languages: Dutch, German, English
Lived and worked in nine European countries, including Russia
Ability to expand manpower capacities at short notice through cooperations
January 2020
Establishment of SCC Supply Chain Management e.U. by Jelle van der Haak
March 2020
Letter of Intent signed with consultancy and software company BearingPoint to develop and market the Holistic Supply Chain concept
April 2020
Start of six months Workshop with University of Graz, Digital Innovation Modelling
Objective: market research on how to improve Supply Chain performance and customer experience by introducing the Holistic Supply Chain concept
May 2021
Introducing Demand Analytics Module ensuring full control on customer demand, tooling & machine capacities, and supplier lead time violations resulting in improved production planning and increased customer service levels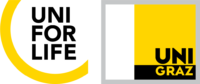 August 2021
Cooperation with Jigsaw Business Group based in the UK, a management consulting and reqruiting company
February 2022
Cooperation with LNConsult based in Austria, a Logistics Consulting company specialized in internal logistics processes and supply chain footprint studies
December 2022
Cooperation with IQX-Group based in Austria, an interim and project management group with independent consultants as members
December 2022
Cooperation with BearingPoint based in Austria, a management consulting and IT development company
January 2023
Cooperation with Campraga Solutions, a company specialized in the centralization of purchasing
Practical experience as a pillar of my work
Creating Competitive Advantage
A Continuous Improvement Journey
Scientific
'Visibility systems may be able to turn a potential $ 500,000 problem into a $ 5,000 problem'. Robert Handfield et al. For full article click here:
For many years, industry experts and scientists have been searching for Supply Chain Visualization on stocks and demand dynamics – so far without success. The Holistic Supply Chain concept is here to change that. It is the only product on the market which enables you to have full transparency across organizations by visualizing stocks and demand across nodes in Supply Chains
Other scientific statements related to Supply Chain Visualization

'... Although highly recommended, Supply Chain Visualization appears difficult to achieve and decision-makers believe that this can be related to a lack of a common metric.' McIntire, 2014;Somapa et al., 2018
'[..] Supply Chain Visualization [..] provides the required timely information from/to relevant supply chain partners for better decision support [..]' Messina, 2019; Goh et al., 2009
'[..] The main objective of sharing information is to increase supply chain performance [..]' Messina, 2019; Fantazy et al., 2011
'[..] Researchers and practitioners nowadays recommend a particular type of supply chain visibility, the so-called end-to-end visibility [..]' Somapa et al., 2018
University

of

Graz
Digital Innovation Modelling: Workshops by Uni for Life and companies with the objective to bring Innovative Ideas to the Market
Uni for Life: Institute for continuous learning from the University of Graz, Austria. Link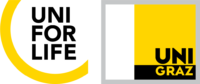 Skills
There is no 'one-size fits all'
Holistic Supply Chain: An Unique Concept! Stock and Demand Dynamics Visualization for production chains
Workshops: Transport and Warehousing
Benchmarking: Transport, Packaging & Warehousing services
Continuous Improvement: Essential for staying ahead of competition
Footprint Studies: Determining the best production and warehousing locations
Costing: Sales and Purchasing decision support
Budgeting: At plant, division, and enterprise levels
Interim Management: Short term operational support
Training: On-Site or Online: Theory and Practice combined!
Logistics Framework Conditions: For Purchasing and ERP-Systems
The Supply Chain puts everything together
Creating Competitive Advantage out of it is the challenge. Contact us to explore opportunities
Your link to create competitive advantage